I have always known that there is power in food. As a young adult, I was passionate about educating others on the benefits of nutrition and exercise to achieve good health. It wasn't until after experiencing a series of traumatic events and being diagnosed with PTSD, that I would truly understand that there is so much more that goes into being truly healthy. After suffering for more than three years, I used my education and expertise to create a unique, holistic plan of healing. I used nutrition and holistic modalities to finally heal the effects of trauma and regain my good health. Now, I help clients identify what is holding them back, we then work together to find their healthy balance.
Yoga pricing
Drop in – $18
10 classes – $140
New Client Special – 4 classes, $52
Schedule
Wed 8:00am – Beginner / Gentle Yoga
Thur 5:30pm – Athletic Practice
Sat 8:00am – All levels
Dan Mai

54 year old Male 20 lbs lost!

"So nice to have 8 weeks of no nonsense advice, counsel, and encouragement. I highly recommend the program and challenge you to give it a chance, especially if you are tired of yo yo diets and lose weight fast garbage!"
J.L

28 year old female 21.4 lbs & 14 inches lost!

"I went into this program thinking I already knew what I should be doing with nutrition and exercise, but ended up learning so many new things. Jen is an awesome coach and motivator with lots of individualized attention! I liked the program so much that I am already excited to do it one more time"
Holly Lennartz

12 weeks Holly lost 14 lbs and 9.5 inches!

"After just 8 weeks, I have more energy, my joints don't ache, I feel stronger, less bloated and I have lost weight. All of this by making small changes that are easy to do"
Margalo

"I've been working with holistic health and fitness coach Jennifer Shepley for almost a year now,
and it's one of the best decisions I've ever made for my overall wellbeing. I've lost weight and
fat; strengthened and sculpted my body; improved my energy; cleared up my skin; and reduced
inflammation in my body, helping to clear up the daily sinus headaches that have plagued me for
years. Jennifer has helped me eliminate toxins from my diet, safely and satisfyingly transition to
eating and exercise habits that fit my health and lifestyle goals, and most importantly, change my
mindset about how to approach and achieve optimal health in multiple facets of my life by
helping me see how they are all connected.
Jennifer's own approach as a coach is both compassionate and uncompromising. She'll call me
out on my excuses, but won't allow me to beat myself up when I slip. She provides accessible
articles, videos, and infographics, and guides me through lifestyle changes bit by bit so that they
aren't overwhelming. She also goes out of her way to provide thorough, applicable, and
insightful answers to my questions, of which there have been many. Her straightforward manner
and sense of humor provide the perfect combination of structure and encouragement to keep me
forging ahead toward my goals, and her knowledge and generosity give me the tools to get there.
Thank you, Jennifer! I'm so grateful to have you in my corner!"
Years of Health Coaching Experience
Years In the Fitness Industry
Years As a Yoga Studio Owner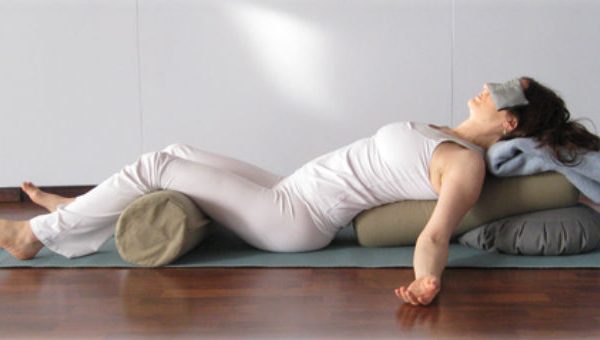 It seems as though we're always on the go - trying to fit as much…
Request
Free Consultation
It's time to live your healthiest life!
Find out latest news & offers